Welcome To the Skybird International
The Skybird International is a leading immigration Company which is approved by Punjab Govt. The company deals in the field of study visa, tourist visa, and other matters related to the immigration. In very short span of time company has made its place value and gained good will which the result of the hard work of the strong pillars-Mr. Gurinder Singh Hayer( Director), Mr. Jaswinder Singh Hayer ( Director), and Mr. Birpreet Singh Hayer ( Director) who are stepping stairs of success with their intellectual, hard working, and co-operative staff.
The Skybird International is specialized in providing study visa for Australia, Canada, NewZealand, UK, USA, & Europe. Over Years, the success rate of our visa application and Visas have reached to the heights. Our directors have huge experience in the vast field of immigration where every file is processed under their supervision with expert suggestions.
Leave your contact details and one of our expert team will be in touch to discuss your requirements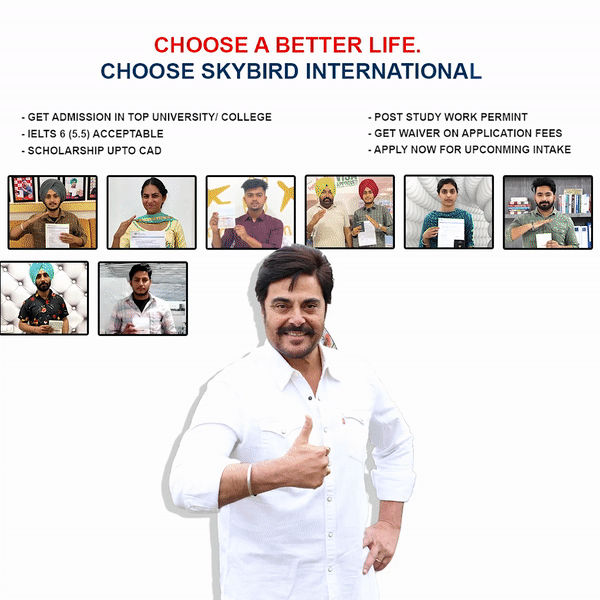 What Students Are Saying About Us